25.04.1947
Registration of a business
Products: metal spiral beads to put into pieces of laundry as a replacement for elastic band; electric irons and waffle makers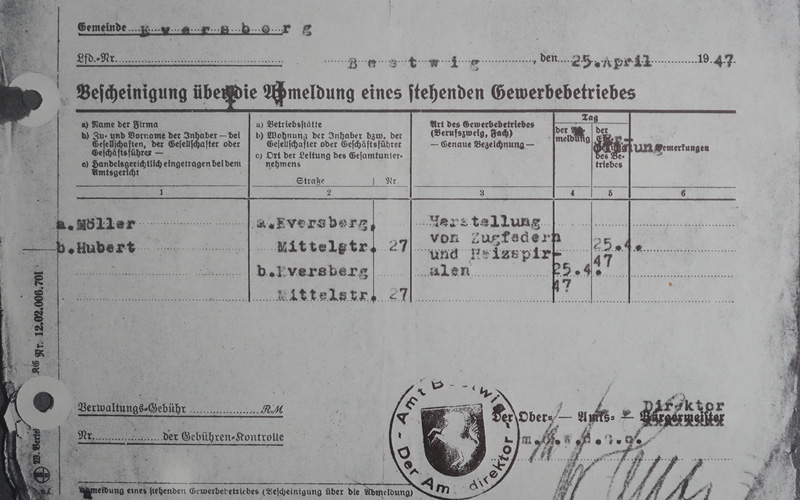 Philosophy
We have been working in the metal and plastics industry as an independent midsize family business for more than 70 years.
1953
Production of the first plastic
drapery wand with steel core
1956
Start of the plastic profile production
1962
The first curtain top boards
leave the plant
We
live
innovation
1968
Construction of a fully-automatic
plastics processing plant; continuous
expansion of the extrusion capacities
1983/84
The material LIGNODUR® is ready for the market - Production start of indoor window sills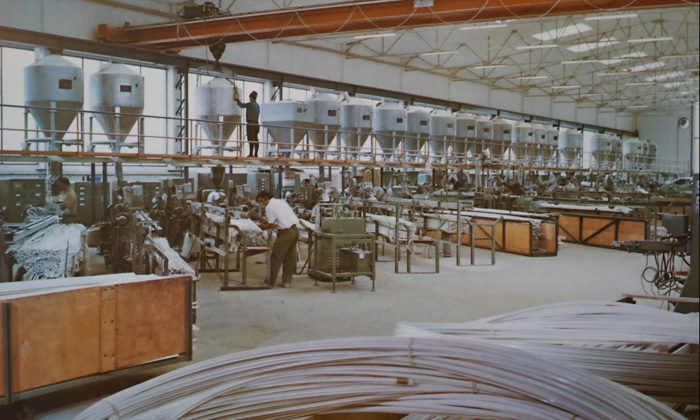 Competence and our pleasure in innovation have made us become a sought-after system provider. We fulfill our customers' desires with flexibility and diversity by this and develop economical solutions together.
1997
Foundation of the trading company
Möller Polska in Bydgoszcz, Poland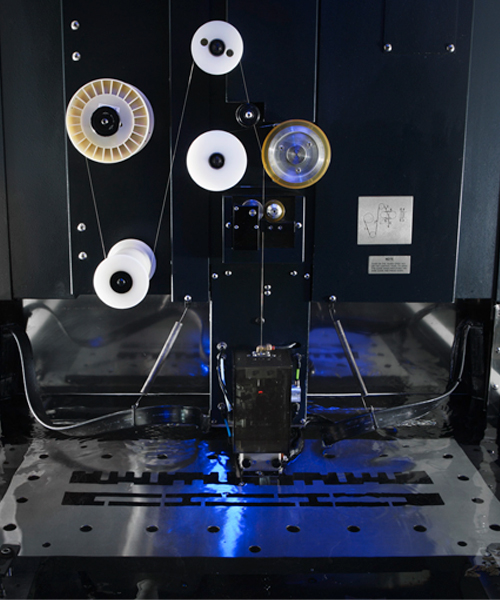 With a high level of commitment and qualification the MÖLLER team works out perfectly fitting solutions.
From the engineering design department to the tooling shop up to the material mixing unit we work autarchically and can guarantee highest levels of quality, flexibility and quickness by this.
To enable an economical production we make use of state-of-the-art computerized extrusion lines as well as of automated production engineering.
2004
Foundation of the production
company OOO Möller in Moscow, Russia
2007
International market launch of
the product innovation LIGNODUR®
terrafina floor board systems
As an internationally oriented company with approximately 140 staff members in the heart of the area "Hochsauerlandkreis" we develop and produce technical accessories for the interior decoration business (curtain systems), products for the packaging industry, floor boards and screens of the brand terrafina®, indoor window sills of the system LIGNODUR®, plastic frames for the clean air filter business as well as special profiles for all kinds of technical applications.
2020
We use state-of-the-art computerized extrusion lines as well as automated production engineering.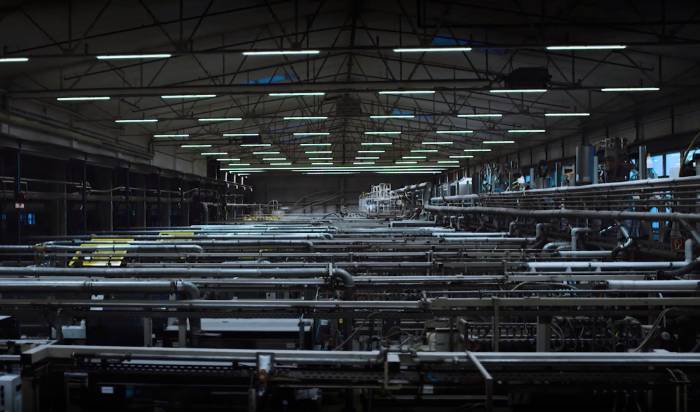 Material diversity
In addition to the self-developed composite material LIGNODUR® Möller processes, also in coextrusion, unplasticised and plasticised PVC, polycarbonate, polystyrene, ABS (plastics) and metal.